Ready for the GOP's 3rd 2015 debate? It's coming up Wednesday, Oct. 28.
For the leading Republican presidential candidates, the next debate will air on CNBC at 8 PM ET. An "undercard" debate for candidates with lower percentages of support in national polls starts at 6 PM ET.
Here are 12 things you might not know:
24 and 23.
Million. That's how many viewers tuned in for the previous GOP debates on Fox and CNN, respectively.
No Rick Perry. No Scott Walker. They dropped out of the race.
Go Buffs!
The 3rd 2015 debate will take place at the University of Colorado, Boulder. Home to 24,400 undergraduate students. The debate will be in the Coors Event Center which seats about 11,000. That leads to our next fact…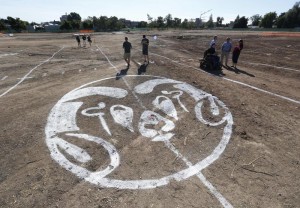 Tickets, please.
Some people are torqued that only about 50 University of Colorado students will be able to sit in the live audience. A Change.org petition is circulating. Others say debate audiences are traditionally limited. In fact, only 1,000 of the 11,000 seats will be filled at all. Viewing tip: You can watch it on TV.
Who leads?
Trump, scoring about 25% of Republicans surveyed. Second is Carson, at 20%.
Who lags?
Huckabee, Christie, Kasich and Paul all poll around 3%.
I'll take Economy for $800!
CNBC, being a financial network, has set a debate theme: "Your money, your vote." Questions will focus almost exclusively on economic issues.
Words, words, words.
Here's a look at how many minutes each candidate spoke in the last two debates:
Candidates at the "undercard" debate. 

Rick Santorum
Bobby Jindal
George Pataki
Lindsey Graham                                                                                                                                                                                          

—

That's the number of candidates.
That's it for this week's debate. As the field continues to narrow down for the GOP race. The 10 candidates are: Trump, Carson, Rubio, Bush, Fiorina, Cruz, Huckabee, Christie, Kasich and Paul.
Make your alma mater proud!
The 3rd 2015 debate will be moderated by CNBC anchors John Harwood, Carl Quintanilla and Becky Quick.
Carl Quintanilla is a CU alum.
On your mark. Get set. Go! Now stop.
Well, it won't be that quick, but compared to the last two debates this one should fly by. CNBC has only scheduled 2 hours for the event. Compare that to the 3½ hours the last two debates went!
And there's your 12 interesting facts for the GOP's 3rd 2015 debate!