When given the right tools, citizens will rally around a cause they are passionate about. Two weeks ago, voters across Tennessee made their voices count through icitizen.
In April, our polling team created and launched a statewide survey on Insure TN, a two-year pilot program that would provide health care coverage to more than 200,000 low-income Tennesseans who currently are not eligible for subsidies to insurance premiums and do not have access to health care.
Since Insure TN's initial proposal, state lawmakers rejected the measure twice in 2015. Though there was no official movement on the legislation, many groups throughout Tennessee continued to express support of the bill, including liberal, conservative and business groups.
Lawmakers claimed the inaction was due to a "lack of support" for the program. The only problem was there had been no attempt to quickly measure the public's opinion.
After collecting a representative sample of the state's population we (icitizen) presented the data to government officials, media outlets and advocacy groups on both sides of the issue.
The poll results were sent directly to the state's leaders, Governor Bill Haslam and House Speaker Beth Harwell. The data showed that a significant majority (78%) of Tennessee voters support the bill.
Furthermore, the data suggested that the issue transcended partisan ties as shown below: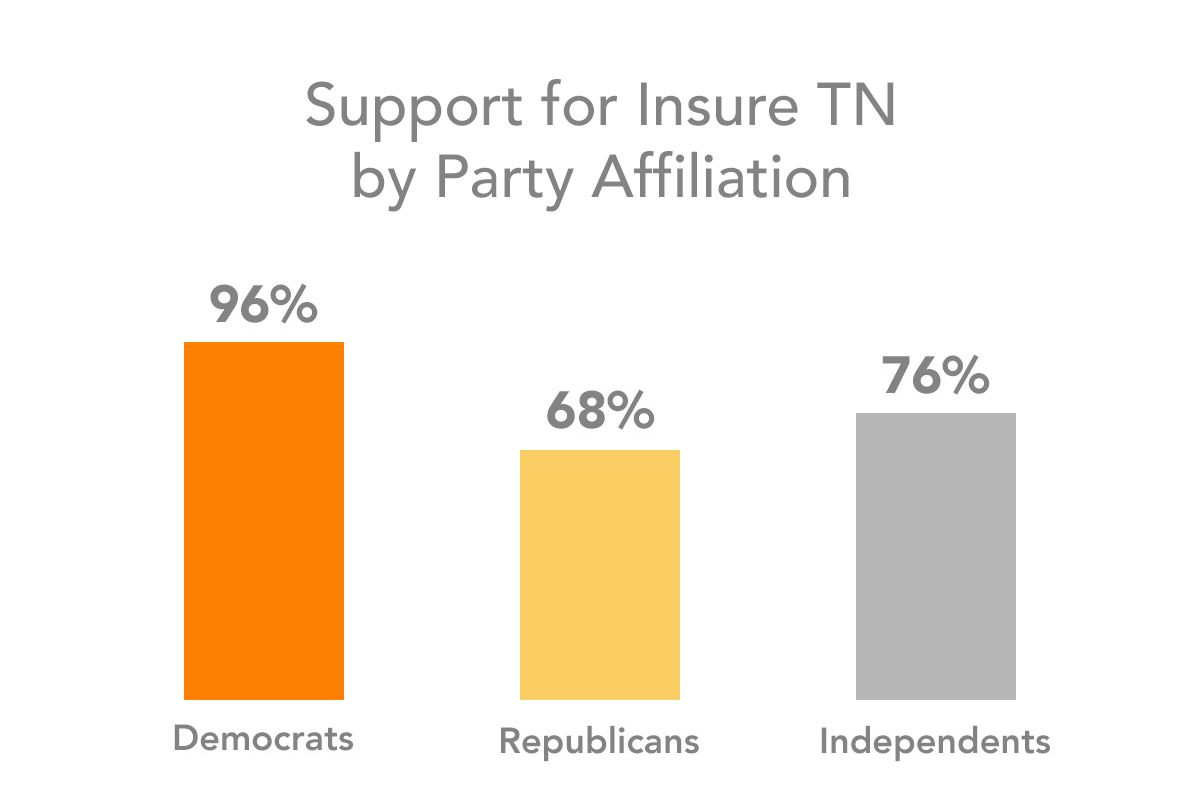 With this data at their fingertips and requests for action from advocacy groups, Speaker Harwell announced the creation of the 3-Star Healthy Project, a task force that will study ways to "improve access to care," with the goal to find an alternative to Gov. Haslam's proposal.
Closing the feedback loop between citizens and their elected reps shows how innovations in civic tech can amplify the voice of the people. The power is shifted from government officials to advocacy groups and then ultimately to individuals.
For more information on the poll methodology and results check our blog here.