Russ Reeder | Speaking Engagements & Events
Previous Speaking Engagements and Events
Hackers Targeting Presidential Candidates, May 2016
US intelligence says hackers that are possibly working for foreign governments are snooping on the presidential campaigns. As Greta likes to call me… "tech expert Russ Reeder goes 'On the Record' to sound off on the implications". Watch here.
Madison Vision Series at James Madison University, October 2015
It was exciting to return to my alma mater to discuss the overlap between civic engagement and technology. I encouraged students to redefine what civic engagement means in America and reminded them that we all need to work together to face the challenge and work toward a less apathetic community when it comes to civic responsibility.
I also stressed the importance of each citizen being able to make a difference in their community, "You have the right to stand up for what you believe in … but if you don't, people will stop fighting for you." It is important to remember that apathy affects all generations, and the sense of having a voice on a platform has almost vanished because of this. You can see the video here.
Fox News – On The Record, October 2015
Data security is an ever-escalating topic of importance. And with the myriad of cyber attacks from foreign hackers, it has become a serious national threat. On October 1, 2015 I discussed government data security with On The Record host Greta Van Susteren .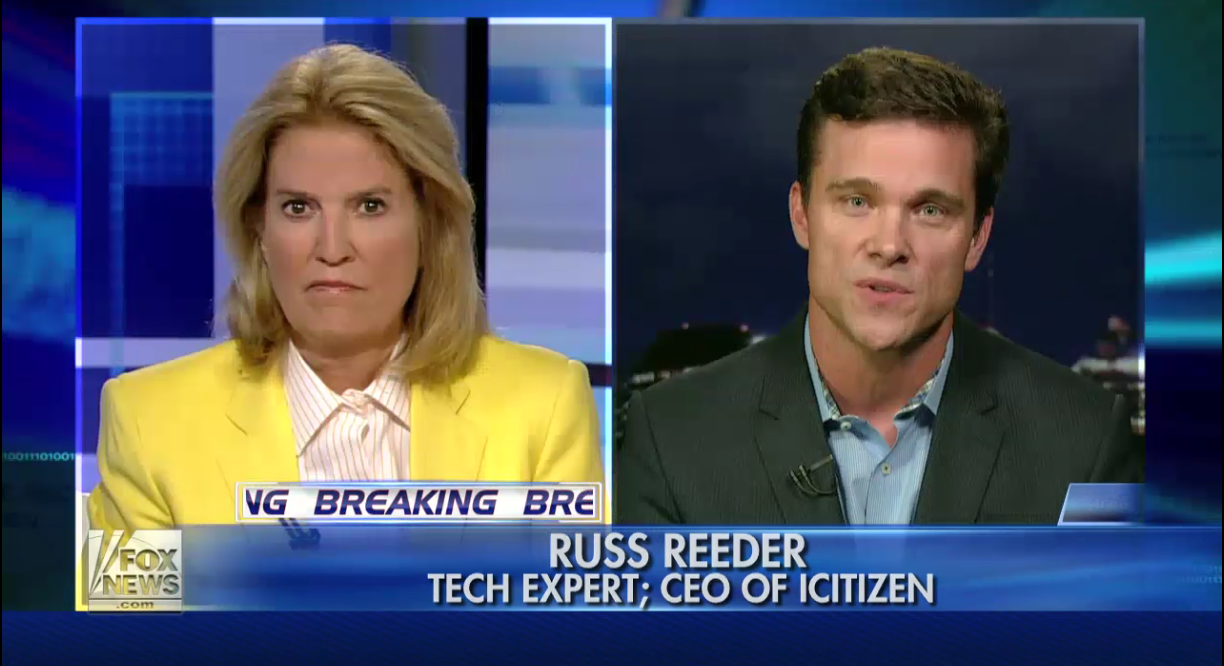 Matt Lewis & The News, August 14, 2015
Elected officials are desperate for a method to quickly and easily communicate with their constituents so that they can better do their job. However, the methods available to officials have long been broken. On this Matt Lewis podcast, we discuss why our current polling system is broken and how icitizen is the solution to that problem. Government officials need a platform to gauge their constituents' opinions and feelings in real-time, icitizen is that platform. Listen here.
National Convention of State Legislatures, August 2015
Communication implies a discussion between two or more parties. For years, elected officials have not communicated with their constituents, instead they have only marketed to them. At the National Convention of State Legislatures, I talked about how icitizen is a platform to bring communication back to our democratic process. We built icitizen for both citizens and elected officials to exchange information quickly, in real-time.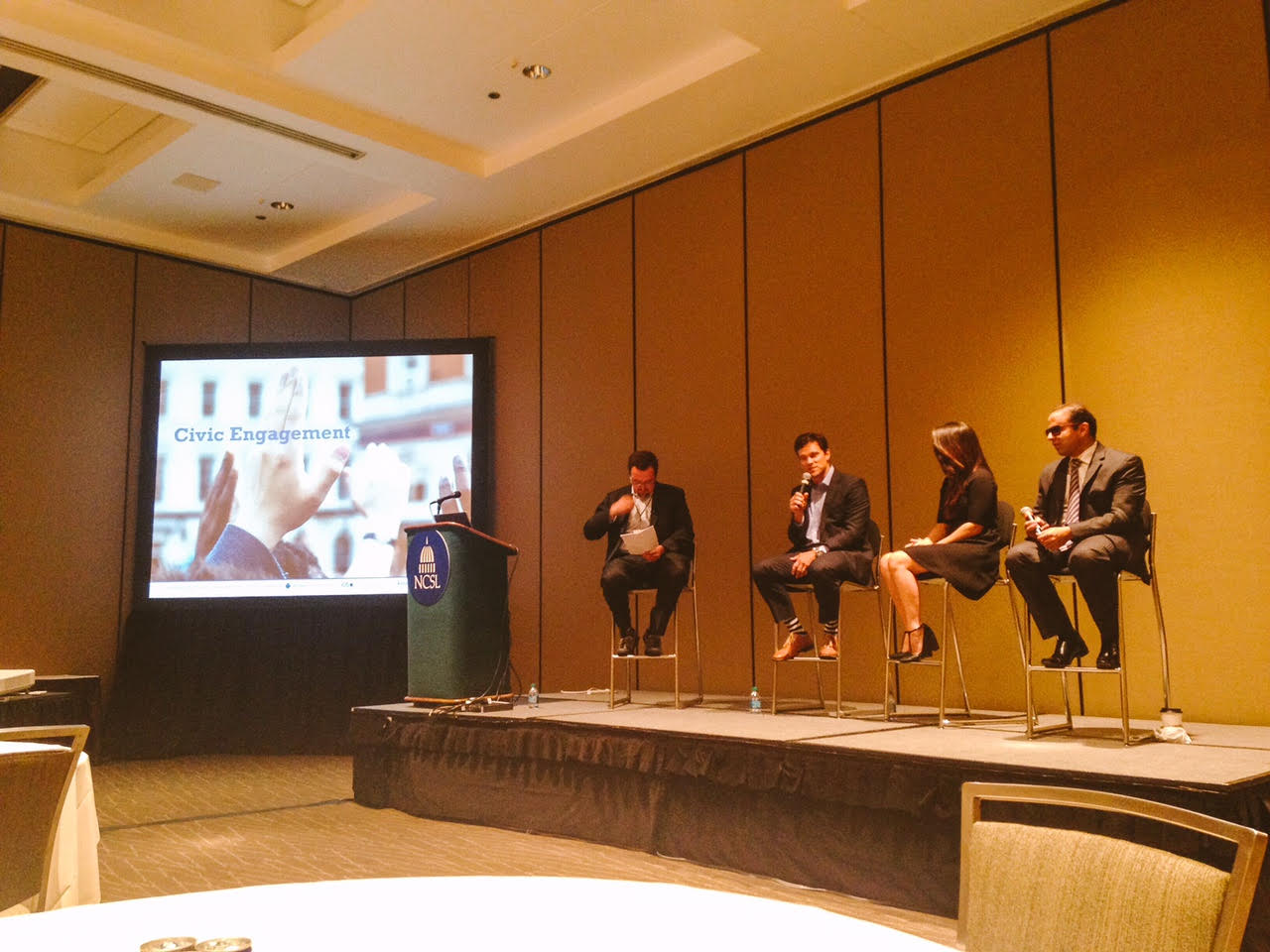 TechWeek LA 2014
Your tech company started with an idea that turned into a product, most likely built by a lean team, and now you are starting to think about scaling everything up. But… where should you start? On November 20, 2014 at TechWeek LA, I talked about some of the key factors in building your business. Check it out below.
https://www.youtube.com/watch?v=kUlDrESTwjU
Live Radio Interview on Business Rockstars
On July 28, 2014, I got to chat with my good friend Ken Rutkowski about entrepreneurship and leadership (My first segment starts at 1:15:28 and my second segment starts at 1:28:28, in case you don't want to watch the whole show).
https://www.youtube.com/watch?v=ja6HUEUnaBg
(mt) + Tour de Pier 2014
In May 2014, Media Temple participated in the second annual Tour de Pier in Manhattan Beach, CA, a unique spin-a-thon fundraising event that benefits cancer charities, and helped raise over $17,000. If you want to help fight cancer and be a part of Tour de Pier, you can find more info here.
Achieving Greatness as a Team
In this video, I am addressing Media Temple's employees and talking about how, as a team, we can achieve greatness!
Parallels Summit 2013
At Parallels Summit this year, I talked about virtualization, but also how Parallels Cloud Server has enabled us to give (mt) Media Temple customers a fully scalable storage solution.

Media Temple COO Russ Reeder @ OSCON 2013
At OSCON 2013, I talked about how we, at (mt) Media Temple, have helped our customers succeed with virtualized and dedicated hosting for the last 15 years.
HostingCon 2012 – CloudFare Interview

How to Become a Strong Operational Founder
At this year's Founder Showcase event, a quarterly startup pitch event gathering top technology CEOs, investors, and seed-stage companies in Silicon Valley, I shared some tips about how to become a strong operational founder.

Money Stealing Trolls Panel @ HostingCon 2013
I had the pleasure to participate in a few panels at this year's HostingCon, including this panel about patent trolls hosted by the i2Coalition (Media Temple is one of the founding members) and moderated by Rackspace's Alan Schoenbaum.

SoCal Rugged Maniac 2012
Check out some highlights from the Media Temple's team at the 2012 SoCal Rugged Maniac competition in Temecula, CA. Sometimes, you have to get your hands dirty!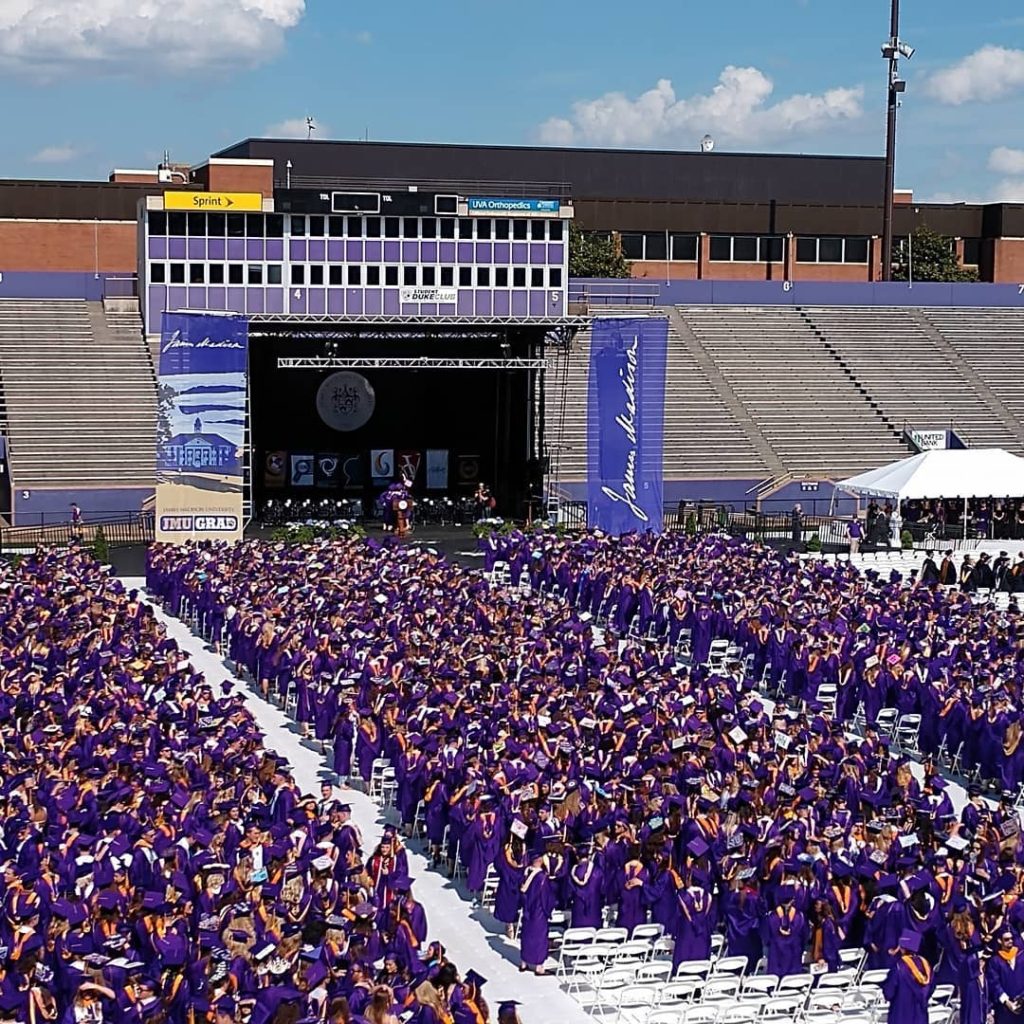 1994 JMU Graduation Commencement Address
by Russell P. Reeder
Achieving Success
Welcome Senator Warner, Dr. Carrier, distinguished guests, parents, friends, faculty, and the graduating class of May 1994. My fellow classmates, now that we are graduating, we have many new adventures to look forward to. Some of you will further your education in graduate school, others will begin various careers, and many will continue to search for that "perfectjob". Although we are a diverse group with differing interests and our own unique experiences, we all have one thing in common: we are soon to be graduates of James Madison University!
As we move on to a new chapter in out lives, we will carry with us the memories of our college years. I am sure you would all agree that our view of ourselves and the world around us has changed drastically since our freshman year. Although we were never offered the course "SUCCESS 101", without even realizing, we have gained invaluable wisdom and knowledge about surviving and, more importantly, succeeding in the world today.
This morning, I would like to address what I believe to be some of those key ingredients for achieving success that we have acquired though our education here at James Madison University. I would like to begin by saying that there is no ONE definition of success. Success is defined in a unique way for each of us. As long as you strive to accomplish something you truly believe in, you will discover your own sense of achievement.
The first component is to believe in yourself. People may say that you are like any other average graduate out there, but don't listen to them. You are not like everyone else! Average is not what we are as graduates of James Madison University. We must strive to reach our potential as high-achievers surpassing typical expectations. Sometimes it will seem easier to follow the group than to explore unfamiliar territory. However, we are approaching the twenty-first century and in today's world you have to be willing to step out of your paradigms. You must be able to think about things you never thought about before. I am not talking about recreating the wheel, but making that wheel roll faster. So, no matter what path you choose in life, do not settle for being average. Trust in your strengths and beliefs and don't be afraid to start your own trends.
The second necessary ingredient to achieving your success is persistence. Two years ago my grandfather gave me a quote form Calvin Coolidge and I've kept it in my wallet ever since. Coolidge says:
Persistence!Nothing in the world can take the place of persistence. Talent will not; nothing is more common than unsuccessful men with talent. Genius will not; unrewarded genius is almost a proverb. Education will not; the world is full of educated derelicts. Persistence and determination alone are omnipotent.
Coolidge recognizes that no matter what degree of talent, intelligence, or ability you possess, they are useless without ambition. So, if what you are trying does not work the first time, try again and maybe try it a different way next time. Be careful not to fall into the trap of simply sitting back waiting for success to come to you. In this day and age, it takes innovation, drive, and high aspirations to achieve in any endeavor. You must be willing to take the risks necessary to create your own destiny.
While I agree with Calvin Coolidge that persistence and determination are important elements in success, he leaves one thing unsaid. In order to need persistence and determination, you must also have goals. This is the third component for achieving you success. No matter what your path in life, you must know where you are now and where you are going. While in college your goals may have been to improve your G.P.A. or attend all of your classes, but now we must begin to set goals on a grander scale. If you believe in yourself, then all things are possible. Set goals that will push both your mind and soul to their limits. If you do not have goals, what do you have to be persistent and determined for?
I believe that our years at James Madison have given us valuable insight into the necessary components for achieving all that we set out to accomplish. So, don't settle for mediocrity, but step ahead of the crowd and make a difference. We can continue to represent the ideals of James Madison University long after we leave here today by pushing ourselves to the limit and by being strong role models within our community.
I feel there is truth in the saying, "You can not discover new oceans, unless you have the courage to lose sight of the shore." Our shore is this University and the new oceans are the unexplored realms of our future. Find the courage to set your sails in any direction that you choose knowing that with a strong faith in yourself, persistence in all that you do, and an established set of goals, you will be able to accomplish anything that you choose. Fellow classmates, congratulations on your graduation today! Thank you and good luck!